Il seguente articolo contiene spoiler suThe Good Doctor.
La voglia di rivalsa è quella sensazione che ti spinge a ottenere il successo per mettere a tacere chi non credeva in te. Quel desiderio di fare di più, essere di più, mostrarsi ed apparire come tutto quello che hanno sempre negato tu fossi. È una sensazione bellissima, grazie alla quale molte persone hanno sfidato le avversità e ne sono uscite vincenti. Ma questa può rappresentare anche un limite, può distogliere l'attenzione della persona dal suo obiettivo iniziale pur di riuscire a zittire i dubbiosi; anche a costo di perderci. Tra l'essere vincenti e l'apparire vincenti, non sono pochi a scegliere la seconda opzione.
Questo dovrebbe farci riflettere su cosa vogliamo davvero dalla vita, ma mentre siamo qui a ragionare in questo modo, Shawn Murphy si è già assentato e sta pensando da solo. Perché lui non sceglie semplicemente la prima opzione: lui non ritiene neanche possibile che qualcuno viri sull'altra. Non si tratta di mera intelligenza, una caratteristica fin troppo millantata e una parola ormai usata così tanto da perdere la propria vera natura: quello di Shawn Murphy è acume nella forma più pura. Sia dal punto di vista intellettuale, sia da un punto di vista metaforico, perché alla fine ogni parola è interessante nel suo secondo significato.
Una retta in costante crescita, lontana da tutte le altre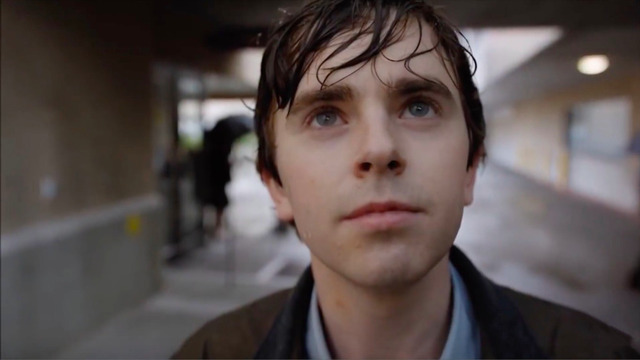 Per un uomo per cui i costrutti sociali sono più dei distrutti sociali, non è difficile avere acume. È quella caratteristica che permette di isolarsi dal mondo per trovare il picco massimo del ragionamento, quella punta difficile da raggiungere, ma quanto mai necessaria in un ambito come la medicina. In un'operazione chirurgica, come in una diagnosi, non si può prendere un ragionamento raffazzonato e pensare sia abbastanza. Non di certo quando hai lottato per tutta una vita per arrivare dove sei ora e non ti è stato mai permesso di sbagliare. Non sei mai stato abbastanza agli occhi degli altri. Non sei mai stato neanche un forse agli occhi di molti.
Shawn Murphy è nato in una famiglia che non lo ha mai capito, che non lo ha mai supportato e non gli è mai stata vicino durante le sue crisi. Durante quei momenti di scoperta di sé stesso e della propria mente. Un cervello brillante, pieno di idee alle quali solo lui può arrivare, ma con un costante bisogno di impegnarsi al massimo. La crescita di un bambino non è mai facile, ma immaginate quante difficoltà in più abbia un giovane che non riesce a comprendere neanche il proprio cervello. Il cui acume raggiunto dopo qualche secondo di alienazione dal mondo viene visto come il tic di una persona con problemi mentali e basta. Eppure The Good Doctor non ha mai messo il proprio protagonista su un piedistallo, anzi.
È un uomo costretto a scalare la propria montagna mentale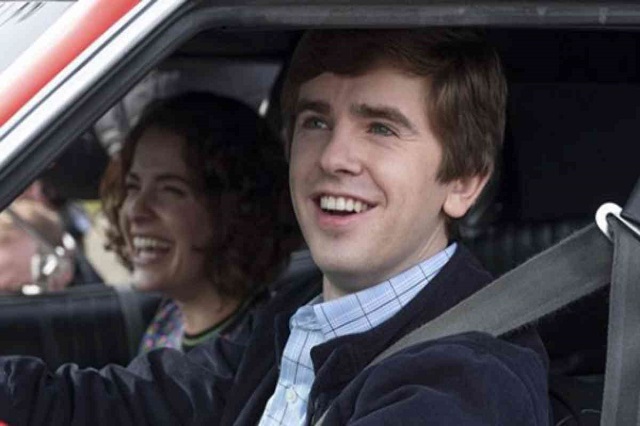 Arrivato al Saint Bonaventure fradicio per la pioggia e infreddolito, nel suo primo giorno si è dimostrato una persona speciale e un genio del settore. Eppure neanche in un contesto come questo ha avuto del supporto iniziale o anche solo della mera comprensione. È stato Aaron Glassman a dover ancora una volta lottare per lui, come ha sempre fatto dal giorno in cui quel bambino è corso tra le sue braccia dopo la morte del fratello. Il personaggio di Richard Schiff è stato l'unica corda a cui Shawn è potuto rimanere appeso per gran parte della sua vita ed è stato uno dei pochi che, tra tutte quelle punte di acume, ha visto il lato morbido del ragazzo.
The Good Doctor non ha come protagonista il solito personaggio geniale che si estrania da tutti per essere solo: al contrario. Shawn è un personaggio che parte come lontano e distaccato, ma cerca di creare legami emotivi ed affettivi a modo suo. Non gli piace abbracciare le persone appena le conosce e il suo concetto di complimenti non è lo stesso delle altre persone, ma nessuno tiene al prossimo più di lui. La sua sensibilità è così pura e così limpida che fa male. Immaginate una siringa che contiene il medicinale perfetto: quello è la sua sensibilità, ma l'acume è rappresentato dall'ago che deve provocare quel fastidio prima di farti stare bene.
Il suo comportamento è definibile in tantissimi modi, ma non è mai cattivo o scorretto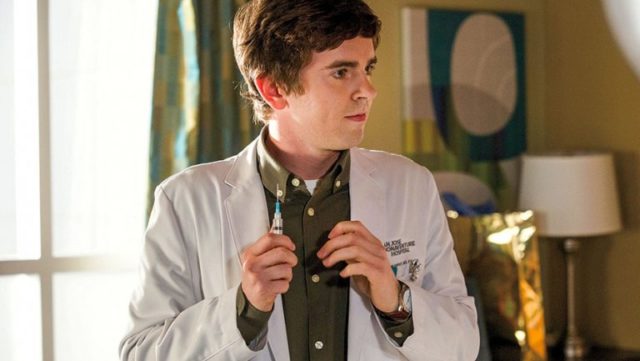 Non vi è mai stata un'occasione in The Good Doctor nella quale Shawn abbia volutamente ferito i sentimenti di qualcuno. I suoi modi bruschi e la sua mancanza di tatto sono difficili da comprendere, ma arrivano sempre a portare l'interlocutore all'interno di una zona di comfort della quale si accorge solo a posteriori. Perché purtroppo la sensibilità più grande di Shawn è quella propria, personale, che più di una volta viene violata per ferirlo. È fisicamente una persona sensibile, in difficoltà ai contatti fisici col prossimo, ma ancora di più quando deve affrontare una botta emotiva. Shawn è cresciuto, ma è ancora ferito da suo padre, da sua madre, dalla morte del fratello e da tanti pregiudizi del prossimo.
Ha questo innato senso di giustizia utopistica al quale nessuno riesce ad arrivare e per lui questo è incomprensibile. Che sia un medicinale scaduto per negligenza o una procedura datata in sala operatoria, Shawn pretende la perfezione da tutti. E questo perché chiunque ha sempre preteso la perfezione assoluta da lui. Gli è stato detto e ripetuto per così tanto tempo di doversi dimostrare infallibile, che ora quella frase la ritiene un mantra uguale per tutto il mondo.
Le cose che Shawn non ha capito in The Good Doctor sono due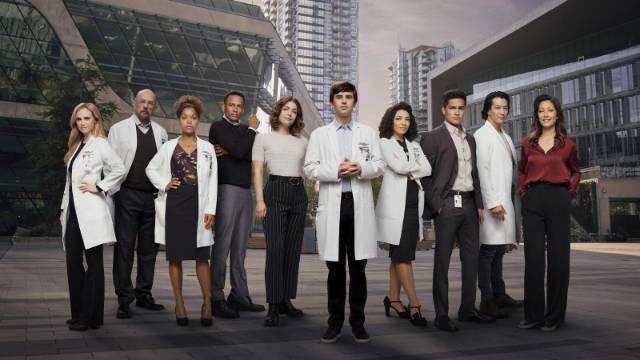 La prima è che nessuno pretenderà dagli altri lo stesso sforzo che pretende da lui al primo incontro. È un concetto sbagliato e vergognoso, ma la società vedrà sempre nel Dottor Murphy una persona nello spettro e per questo non si fiderà mai completamente di lui ad un primo impatto. Certo, vi sono quei rari casi in cui gli occhi di un bambino non notano differenza o una persona che ha imparato a conoscerlo a fondo abbatte i preconcetti, ma sappiamo che questi saranno sempre meno numerosi di chi vedrà in lui un pericolo per il mondo medico o un fenomeno per il marketing.
La seconda cosa – quella forse più importante – è che chi lo ama veramente non ha mai preteso la perfezione da lui ed è tempo che anch'egli allenti la presa. Shawn non è più quel bambino a cui il padre urlava di tutto e che non aveva nessuno con cui sfogarsi: è circondato da adulti che lo rispettano e persone che lo amano. Molti suoi colleghi sono diventati veri e propri amici, ha una relazione stabile e nella quale entrambi darebbero tutto per l'altro, ma soprattutto ha quella figura paterna pronta a proteggerlo, sostenerlo e indirizzarlo verso la strada giusta.
Perché tutti loro lo ammirano. Non lo fanno né per il suo acume, né per la sua sensibilità. Lo ammirano per la sua capacità di bilanciare entrambe le caratteristiche in maniera così apparentemente instabile e allo stesso tempo così perfettamente equilibrata. E noi non possiamo che concordare.